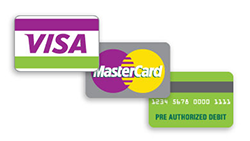 Introduction
At Willowbrae, families have several options with respect to how often their children attend our Academy. We offer programs that include two, three, and five days per week. Your Academy Director will meet with you to discuss individual programs and options. Specific fee amounts change by province and Academy, contact your Academy's Director for a rate sheet. Detailed Registration & payment policies are also available upon request.
Registration & Payment Policies Highlights
For deposit and registration amounts inquire with your Academy Director. It is payable upon registration.
Government subsidies are often available for qualifying families. For more information, please check with the appropriate provincial agency or ask your Academy's Director.
Method of monthly payment is Pre-Authorized Debit(PAD). Some academies may offer Visa or MasterCard and a 3% discount is applied to PAD.
Notice of any rate changes will be provided to parents/ guardians in writing at least 45 days prior to the rate change. Any errors or omissions on billing may be corrected at any time.
Note: Contact your Academy Director for all payment policy details and fees.