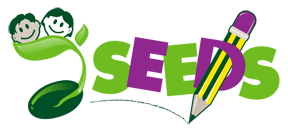 Overview
Willobrae Academy SEEDS represents everything we do to ensure delivery of high quality education in a safe and nurturing environment. We believe our; Standard of Excellence, Education & Resources, Exercise & Life Skills, Delivery & Operations, and Safety & Security is what truly differentiates Willowbrae from all other childcare providers.

Standard of Excellence
At Willowbrae Academy quality of care is our greatest priority.
Willowbrae believes in providing the highest standard of childcare. We deliver on this promise through our:
Team of qualified, trained and experienced Early Childhood Educators.
Quality Assurance Program.
Regularly scheduled internal and external reviews and evaluations.
Safety and parent committees.
Commitment to meet and exceed government regulations.

Education & Resources
At Willowbrae Academy, we believe in making each day a unique learning experience for the children in our care. Our programs are based on three methods of learning: Emergent, High Scope and Montessori.
Emergent is a curriculum based on the child and teacher's interest and passion. Flexibility and creativity are key compounds.
High Scope supports the belief that children learn the best when they participate actively in the learning process. Active participatory learning is a partnership between teachers and children.
Montessori focuses on independence, freedom within limits, and respect for a child's natural psychological, physical, and social development. Children choose how they want to learn.
Meeting the individual needs and interests of a child is our number one priority. Our Early Childhood Educators are committed to providing every child with the opportunity to reach their full potential. At Willowbrae, we feel that our Learning Philosophies are the key to a successful foundation for lifelong learning.
Our Early Childhood Educators are also supported by professionals in related fields such as:
Hearing and Speech Pathologists
Child Psychologists
Early Intervention specialists
Early Intensive Behaviour Intervention professionals
Nutritionists and Dietitians
Occupational Therapists
Fitness Experts and Health specialists
Social Workers
Physiotherapists
Pediatricians

Exercise & Life Skills
Willowbrae Academy programs promote living a healthy lifestyle.
Willowbrae understands that building a solid foundation for healthy living is of the utmost importance. Hal Johnson & Joanne McLeod of BodyBreak are Willowbrae's national fitness partners. They have worked exclusively with Willowbrae to develop BodyBreak KID FIT, our exercise and healthy living program. BodyBreak KID FIT is designed to help each child form the habit of daily exercise and to educate our children and parents about living a healthy lifestyle. To help establish and maintain a healthy lifestyle from childhood to adulthood, we have four key areas of focus:
Active Play
Rest & Sleep
Eating Smart
Happy Me

Delivery & Operations
The Willowbrae Academy team is dedicated to excellence.
Willowbrae is proud of our team and the high standard of excellence we provide. Each team member plays a vital role in ensuring our Academies deliver this high standard of excellence and a quality program.
Our Early Childhood Educators are also supported by a wide variety of team members outside of the classroom including:
Directors
Resource Coordinators
On-site Chefs
Nutritionist and Dietitians
Human Resources
Facilities Management
Financial Management
Quality Assurance Officer
Professional Cleaners
Willowbrae Corporate

Safety & Security
A safe, secure environment is our commitment at Willowbrae Academy.
We realize the importance of having a safe and secure environment for children. On site, we provide:
Secure live-view high definition video of children's classrooms and playgrounds.
Fenced playground areas with secure access.
Child safety procedures for outings, drop-off and pick-up.
Attendance management system with electronic photo identification system for authorizing child pick-up.
Building bio-metric access control with finger scanning.
Emergency procedures with regularly scheduled fire drills and posted evacuation plans.
Food safety and handling procedures including allergy awareness education.
On-line allergy alert system.
A team in which all members are certified in CPR and first-aid.
All team members have required background and abuse checks.