1. Willowbrae Academy Curriculum
Willowbrae Academy's curriculum is the heart of what we provide for our children. It is made up of six learning areas: Social Skills & Diversity, Emotional Skills, Cognitive Abilities, Communication, Language & Literacy, Physical Health, and Imagination & Creativity. The curriculum has been developed based on three proven methods of learning: Montessori, High Scope and Emergent.
In support of our curriculum, three unique programs: Young Scholars, BodyBreak KID FIT and Creative Kids have been designed to create measurable improvements in these important areas of learning in a fun and safe environment. For complete detail select here.

2. Qualified Early Childhood Educators
Willowbrae Academy places great emphasis on the standard of excellence we have created in everything that we do for our children and families of the communities that we serve. Employing knowledgeable and skilled Early Childhood Education professionals is essential to us maintaining this standard. Our Early Childhood Educators are passionate about their roles and respectful of the diversity and uniqueness of the families, children and communities they serve.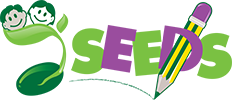 3. Willowbrae Academy SEEDS
Willowbrae SEEDS is a proprietary program designed by Willowbrae Academy that sets new standard for delivering high quality childcare. The SEEDS acronym reflects the five unique areas that Willowbrae Academy focuses on: S=Standards of Excellence, E=Education & Resources, E=Exercise & Life Skills, D=Delivery & Operation, S=Safety & Security. For complete details select here.

4. BRAEVIEW Communication Software
Braeview® is our unique online communication and management software. Through Braeview, parents can access their child's daily activities through detailed online reports and daily emails. The secure live-view video allows parents to view their children in the classroom and on the playground. For complete details select here.

5. Willowbrae Young Scholars
Willowbrae Academy understands the importance of early learning and recognizes that children learn through the interactions that they have with the people and material around them. Willowbrae Young Scholars program focuses on providing enriched opportunities and experiences for children to develop their Literacy, Mathematics and Science skills both inside and outside the classroom. For complete details select here.

6. BodyBreak KID FIT
We have developed the BodyBreak KID FIT program that focuses on helping children understand the power of habit with respect to daily exercise. Hal Johnson & Joanne McLeod of BodyBreak are Willowbrae's exclusive national fitness partners and have developed a program that promotes daily scheduled activities. Hal & Joanne have worked closely with Willowbrae Academy to develop exercise programs for our children and provide additional resources to parents about healthy living. For complete details select here.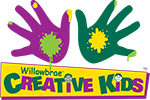 7. Willowbrae Creative Kids
At Willowbrae Academy we understand creative play is important for young children and have developed Willowbrae Creative Kids, a unique program exclusive to our Academies, to meet their needs. Children learn about the world around them by looking at, listening to, and touching their surroundings. The goal of Willowbrae Creative Kids is to provide an environment that exposes children to a creative atmosphere through participation in artistic and cultural activities. For complete details select here.

8. Health Management
At Willowbrae Academy we realize the extreme importance of the health and safety of our families and staff. Willowbrae Academy has a National Health and Safety Manager and, also local Academy Health and Safety Managers within each Academy. These individuals are responsible to ensure we effectively implement preventative health measures to decrease risk, and ensure we respond effectively to any situation that may arise. The Academy has developed a four-level health management system that will operate at a different level according to the current health criteria. For complete details select here.

9. Quality Assurance Program
Willowbrae Quality Assurance (QA) is used to reassure Willowbrae Academies meet or exceed quality standards and support the social, physical, intellectual, creative and emotional development of our children. While every state/province has a licensing agency that oversees regulations, our Academies are required to fulfill our own extensive QA Review. Willowbrae QA provides the foundation for the highest quality childcare programs focusing on; childcare professionals, programs & activities, health & safety, services, and quality relationships.

10. World Class Academies
Our Academies are designed by professionals where the focus is on a child's needs because we believe in providing the highest standards of childcare possible. To ensure we deliver quality childcare in a safe and nurturing environment all our Academies have unique features; biometric fingerprint access control, on-site kitchens and chefs, professional cleaning staff, large classrooms with lots of natural light, outdoor secure playgrounds and Liveview HD cameras.

11. Local Owners and Operators
Willowbrae Academies are owned and operated by local residents that live within the communities we serve. By being locally owned and operated our Academies help maintain community identity, build strong neighbourhoods, and create jobs. When we invest in our children and our community we invest in our future.