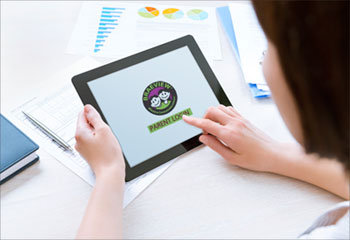 Introduction
Open communication between parents and Willowbrae Academy staff is fundamental to the success of your child's care. When parents and teachers work together and form a positive, open line of communication children can receive the finest childcare possible. At Willowbrae Academy we have developed several avenues of communication to ensure that you are always aware of what your child is doing while in our care. Traditionally, teachers have completed daily reports for children, and Willowbrae Academy soon realized the need for a more effective way to communicate with parents. We started to design and build Braeview to fill this gap. The first release for Braeview was in 2011 and we have been growing and evolving our software ever since.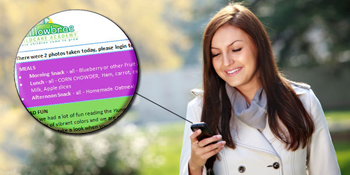 What is Braeview?
Braeview is our exclusive on-line communication tool for parents and staff. It has extensive features, which we have highlighted below; including daily email reports sent to parents, a secure access area, and it works on mobile devices. The parent login is located here: www.braeview.net. Our technology allows us to meet and far exceed licensing standards, so we can provide services to parents that are second to none.
Braeview Features
High Definition (HD) Liveview
All of our classrooms and outdoor playgrounds are equipped with secure Liveview High Definition cameras. Our Live stream service enables parents to view their child throughout the day in real time. The parents viewing list includes their child's classroom plus all playgrounds. It gives parents piece of mind to be able to see what their child is doing throughout the day.
Daily Email Report
Parents receive a daily email at the end of their child's day at Willowbrae Academy. This email contains a report of the child's day including: food served and eaten, potty, naps, bottles, reminders, progress, Willowbrae Young Scholars, BodyBreak KID FIT and Willowbrae Creative Kids as well as weekly tips. Parents will know exactly what happened during their child's day and can talk to them about all the great things they did. Parents are also notified when their child is checked into or out of the Academy Academy.
Regular Progress Updates
Early Childhood Educators update progress reports for each child on a regular basis and parents can access that information in real time. At the end of each day parents receive a detailed report via email which includes student progress and the daily activities completed.
Historical Information
All of the information sent to parents in the daily report is also available historically on-line. Parents can view trends and patterns of information over weeks or months.
Invoicing & Billing Information
Parents can view their invoices, update billing information, and manage their Willowbrae Academy account on-line. Monthly invoices are emailed and historical billing information is available.
Announcements
Academy announcements and messages are emailed to parents and also available on-line in Braeview. This is a great way for Directors to keep in touch with parents about upcoming events and other announcements.
BodyBreak KID FIT Tidbits
Parents receive weekly KID FIT Tidbits containing tips and resources about healthy living from our BodyBreak team and other Academy affiliates. In addition to Tidbits, our Early Childhood Educators teach children healthy habits and demonstrate the importance of daily active play.
Mobile Ready
Mobile handheld devices display many sites as miniature versions of a website, requiring lots of pinching and zooming around to navigate. At Willowbrae Academy all of our websites automatically adjust for perfect browsing for any screen size. Parents can view our Liveview video stream and their entire child's data on their mobile phones. To see this magic, try browsing this site on your mobile device.
Braeview® is Unique to Willowbrae Academy
Braeview is a Willowbrae Academy software tool and registered trademark. It was built by Willowbrae Academy for the exclusive use of Willowbrae Academy parents and staff. We are continually researching new ideas and technology that will help our staff communicate more effectively and efficiently with parents.